Pipework design, fabrication and installation and Vessel fabrication and installation for food and beverage, chemical, power, agriculture, and other sectors.
With our skilled design and drawing teams
working hand in hand with our production team, we are able to provide bespoke pipework and bespoke vessels to meet your exact engineering specifications in Liverpool, Manchester and across the UK.
Industrial sectors
that require our engineering expertise and we work with including effluent and water treatment, food and beverage processing, oil and gas pipelines and many other sectors, but this isn't an exhaustive list-if you need it we can manufacture it, and probably have already in our decades of manufacturing.
As you would expect
from an engineering company of our standing and experience we offer a complete inspection service so that when we leave site you can be assured that our work meets the very highest quality standards, so for example we cover;
General storage vessels BS EN
Pressure vessels PD5500 Cat 2&3
Stainless and carbon steel pipework
Coded welding to BSEN and ASME 1X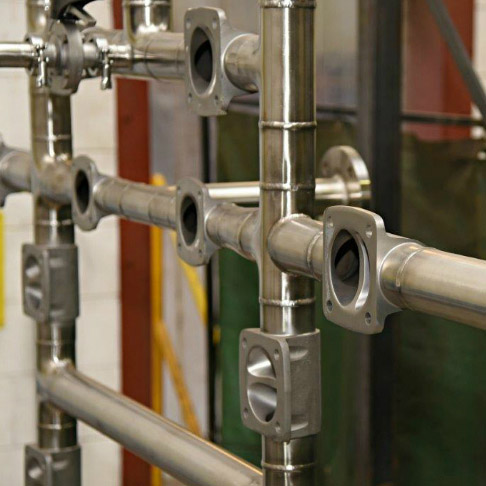 We have the complete range of engineering coding's in MAG, TAG, MMA in addition to semi-automated welding to all relevant ISO (9001, 14001 & 45001) and BS EN (1090) standards required by all industries & sectors. Our team are skilled in all supporting 3D CAD design, Project Management, and general fabrication requirements, and we offer a turnkey service unrivalled in Manchester, Liverpool or beyond the North West region.
We fabricate in both mild & stainless steel, in separate & distinct facilities, each with their own craneage facilities ensuring no cross contamination, and have a comprehensive delivery fleet and are close the North West motorway network in Skelmersdale (no battling Manchester or Liverpool traffic congestion). Our team have a 'Can Do' mentality and meet the highest expectations delivering customer beyond most engineering firms in the UK.
Contact us on 01695 555 600 or enquiries@walkereng.co.uk