Based in Skelmersdale, but an engineering company close to both Liverpool & Manchester.
At Walker Engineering (NW) Ltd we are specialists in the design, installation, maintenance servicing and fabrication needs of the North West and beyond.
Operating UK wide providing services on a national level for mechanical and electrical service we are an engineering company that is within a short drive of both Manchester & Liverpool.
We are committed to continuous ongoing improvement and ensuring that best practice and high-quality standards are the bedrock of our engineering company. All of our steelwork is fully compliant with CE marking to BS: EN1090-1 Execution Class 2. We also hold ISO 9001:2015 as well as holding accreditation to ISO14001:2015 and ISO 45001:2018.
In addition, we are accredited to/with CHAS, Safe Contractor & Constructionline-so whether your needs be in Manchester, Liverpool or further afield we can help, and fast.

We are accredited to CHAS, Safe Contractors & Constructionline.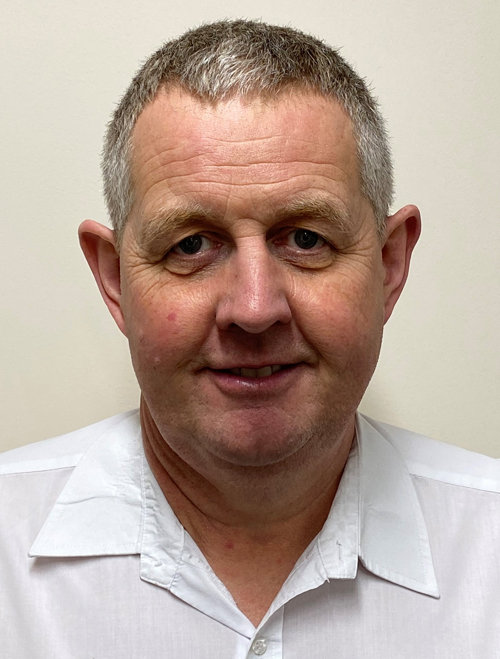 Andy Walker
Managing Director
With over 30 years in the engineering business Andy remains 'hands on' & fully engaged in the day to day business. His expertise in understanding client's requirements and designing solutions is second to none and is directly responsible for Walker Engineering NW's enviable client list. Passionate about his customers Andy invests heavily in training, resource and in his team.
OUR TEAM
To ensure that you are delighted with both our products and services, our team is focussed on delivering the very highest quality at the best possible price. From our coded welders to our administrators, we know that we are only as good as our last job and continuous improvement is part of our culture.
We value all members of our team and we all regularly undertake internal and external training so that our skills remain up to date with current best practice and new techniques. We believe that there is no finer engineering firm in the region, but easier to access and faster to respond than many others in Liverpool and Manchester.
Sarah Walker
Operations Director
Sarah heads up the 'back office' team who support the delivery arms of the business. With an enviable eye for detail very little escapes her careful attention to detail, ensuring we are the envy of other engineering firms in the region!
Andy Ritson
General Manager
With 15 years' experience in a variety of industries, Andy has a broad background in design and draughting of projects and supports Andy Walker in the running of the operation as a whole.
Larry Benson
Head of Small Projects
Larry has over 40 years' experience in the industry and his expertise is in all of those small and intricate projects that need careful design and management.
He is Walker Engineering's expert in everything to do with lift installation.
With a keen eye for detail his projects are always under control.
Ryan Green
Project Engineer
Ryan was one of our 'up and coming employees' who joined our team the 2013 as a Draughtsman, but over 8 years later he's safely 'arrived'! Ryan is a very popular project manager who brings a cheerful disposition to augment great experience.
He is fully engaged in the Plant 3D and Advanced Steel Drawings provided to clients with drawings from concept to completion.
Steve Berrigan


Project Manager, Electrical Division
Steve is a qualified 18th Edition and Compex Certified Electrician.
Steve joined in 2014 and provides the electrical design input into all projects, whilst also overseeing design and build control panels, and supervises installation and commissioning on site.
Paul Capstick
QHSE Manager
Joining us in 2015, Paul has since taken our commitment to Health, Safety and Quality to another level.
Passionate about workplace and site safety, Paul can often be found delivering toolbox talks, ensuring documentation is complete and looking out for trailing leads!
Lee Williams
Quality Manager & RWC
Lee joined the company in Sept 2018 and now overseas all the workshop inspections, always walking around with a tape measure
Responsible welding coordinator inspecting all welding including sorting weld procedures and managing
Keen eye on the detail and is often see studying the standards (very boring)
currently studying for CSWIP  3.1 weld inspection
Family man with three children
Our Health & Safety Statement
As a business, the safety of our people and those people around us is central to everything we do at Walker Engineering (NW) Ltd. No matter how hazardous the environment, we believe that it is a leadership responsibility and management priority to continually minimise and manage the risk wherever we work.
A positive health and safety culture and concern for the environment is not only essential for the welfare and morale of employees, but is also crucial to the future development and success of the company.
To help achieve these goals, we operate under clear procedures to ensure that we comply with our legal obligations and, as far as reasonably practical, the health, safety and wellbeing of all persons within our responsibilities.
To support the above and further demonstrate our commitment to Health and Safety and continuous improvement we have achieved the following accreditations:
ISO 9001 (ISOQAR registered, UKAS Management Systems)
CHAS (Contractors Health & Safety Assessment Scheme)
Safe Contractor Approved
Constructionline
We also invest significant resource into creating safer working environments by providing the training, knowledge, skills and tools to work safely and of which are focused on assuring the safety of everything we design, engineer and build.
Nothing we do is so urgent or so important that we cannot make the time to ensure that it is done safely or with due responsibility to the environments we are working in.