With over 20 years of experience in industrial fabrication, from a North West team from Liverpool, Manchester & Lancashire, you can rely on Walker Engineering for all of your general fabrication projects. We serve our clients from our dedicated site in Skelmersdale where we operate two segregated workshops, one each for mild and stainless steel, with separate overhead crane facilities, to ensure any risk of contamination and offer an unrivalled engineering general fabrication facility on one site. When we manufacture & fabricate you in-house you can deliver & collect with the knowledge that your team can reach us fast just minutes off the motorway network.
When we undertake Liverpool, Manchester, and wider North West industrial fabrication projects we do so efficiently, adhering to deadlines and helping our customers meet their promises. Our site has complete segregation of stainless steel and mild steel as each of our workshops has its own overhead crane, and we do not hit the bottlenecks that often strike other engineering firms.
Our exceptional professional team ensures that every project is completed to the highest of standards. Each of our team of skilled fabricators have been fully qualified to industry standards. They hold MMA, TIG and MIG qualifications and constantly update and enhance their skills.
As the engineering fabrication specialists in Liverpool, Manchester and beyond, you can rely on us to maintain exceptionally high standards using our certified Quality Management System. This guarantees you the very highest standards of fabrication as well as outstanding customer service. Our products can be specifically designed for your particular requirements and we work across a wide range of applications.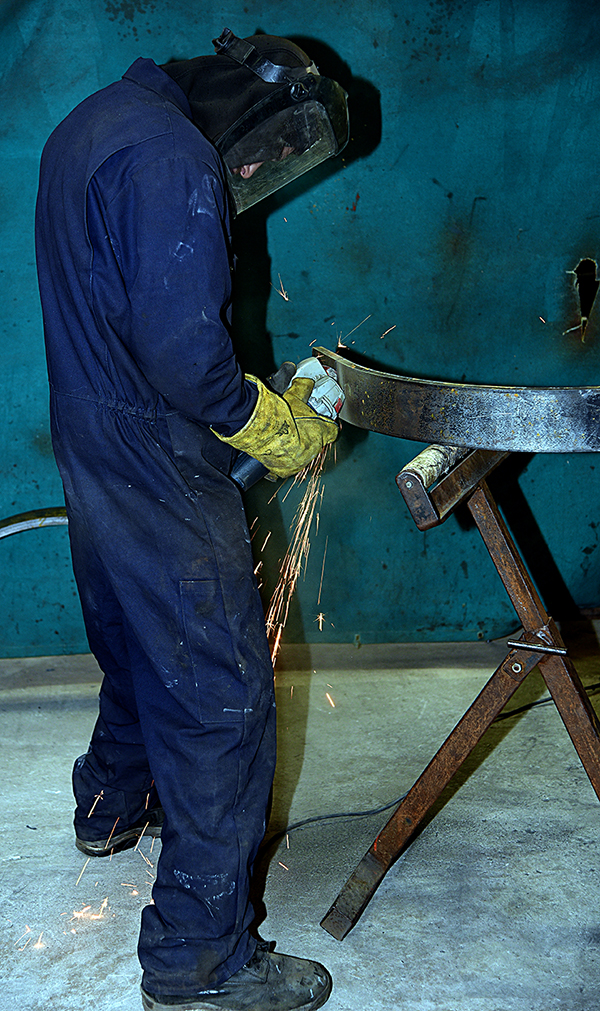 We are the engineering fabrication specialists in Liverpool, Manchester and beyond for tooling across a wide range of industries and applications including cutting and boring tools. We provide sheet metal work and can carry out site surveys as well as production on site and installation. Our project management skills, though our enthusiastic skilled team, ensures that our projects are always carried out in accordance with current regulations and are delivered on time.
We can provide project skids for the safe transportation of your process systems. We can also work with you to provide pumping skids (sometimes known as fabrication skids) bespoke for your particular application and requirements. When you choose us to design your bespoke fabrication, we will work with you to find the most efficient and effective fabrication and installation methods. It gives you the most efficient solution to your fabrication requirements.
We are experts in the production of
architectural handrails and balustrades, for construction & engineering customers, whilst maintaining competitive pricing without compromising on quality of work. We take pride in everything that we do. Our expert fabrication team will be happy to offer advice and help before, during and after the project. We always take the necessary time to understand our customer's needs and requirements before commencing a project.
Our team will be a trusted partner
in your on-going project work. We are happy to contribute at the design stage and then you can leave it to us to implement the chosen fabrication designs. Our management team and skilled fabricators work together to deliver excellent workmanship and to adhere to agreed timetables.
We have what it takes
to make your project a great success. Here at Walker Engineering we are experienced across multiple industries and we can provide project engineers who will survey and plan every potential project in great detail.
Construction and installation
will be carried out by skilled and experienced welders who work to the highest safety and quality standards. We can work around your production schedules and commitments to cause as little disruption to your enterprise as possible.
Our management team maintains exceptional communication with you during the entire project so that any potential problems can be quickly and effectively resolved.
Projects Include, but are not limited to:
Tooling
Sheetmetal work
Project, Pumping, and Fabrication Skids
Bespoke Skids
Architectural handrails and balustrades
Pump bases
At Walker Engineering (NW) Ltd, we are able to offer…
See more >
All our Project Managers have a background in bespoke engineering…
See more >
Our ability to provide concept design through to detailed EC&I service sets us apart from our competitors.
See more >
From staircases, access platforms/mezzanines and handrails through to complete building structures…
See more >
With our skilled design and drawing teams working hand in hand with our production team…
See more >
Contact us on 01695 555 600 or enquiries@walkereng.co.uk